Last month, we had the opportunity to showcase the best of our decor and lighting collections at the annual HKTDC (Hong Kong Trade Development Council) Home InStyle show from April 19-22, 2023with tremendous success. Drawing a crowd of nearly 60,000 buyers and potential customers from over 130 countries, the event proved to be a significant milestone for the company. Additionally, we were honored to be exhibited in the show's Cultural & Creative Corner, an exhibit of unique home and lifestyle offerings from the most innovative and creative companies in the region.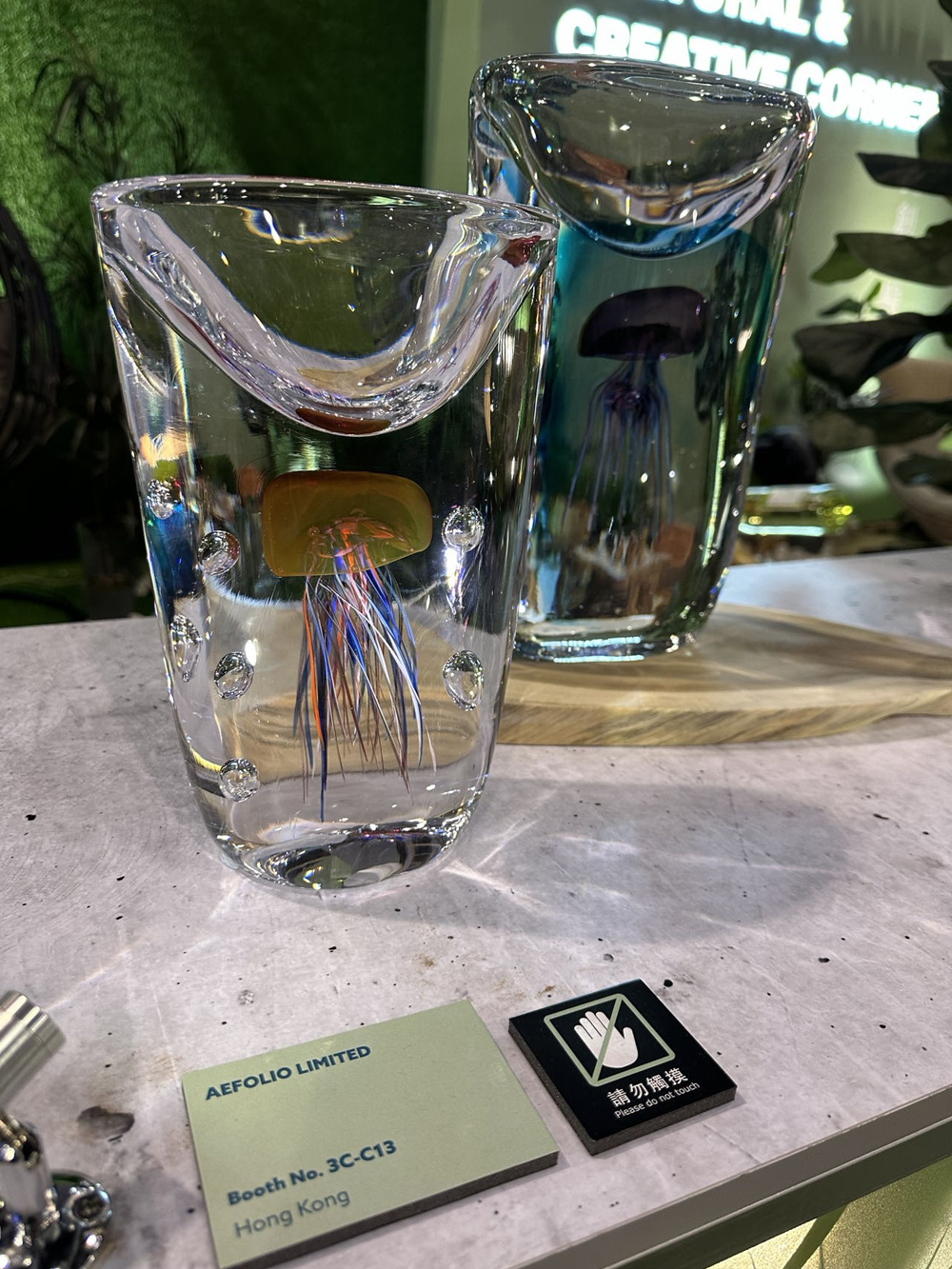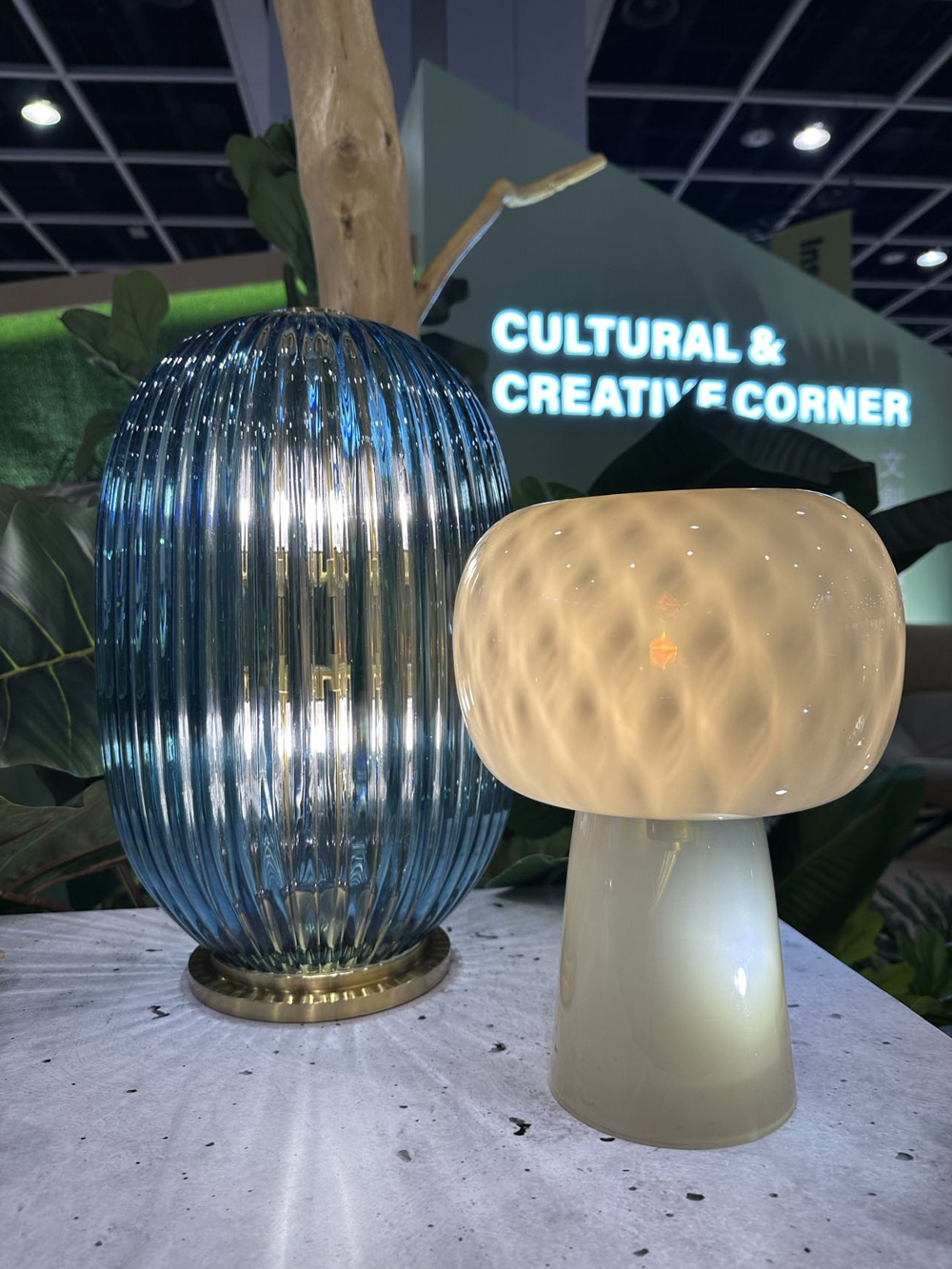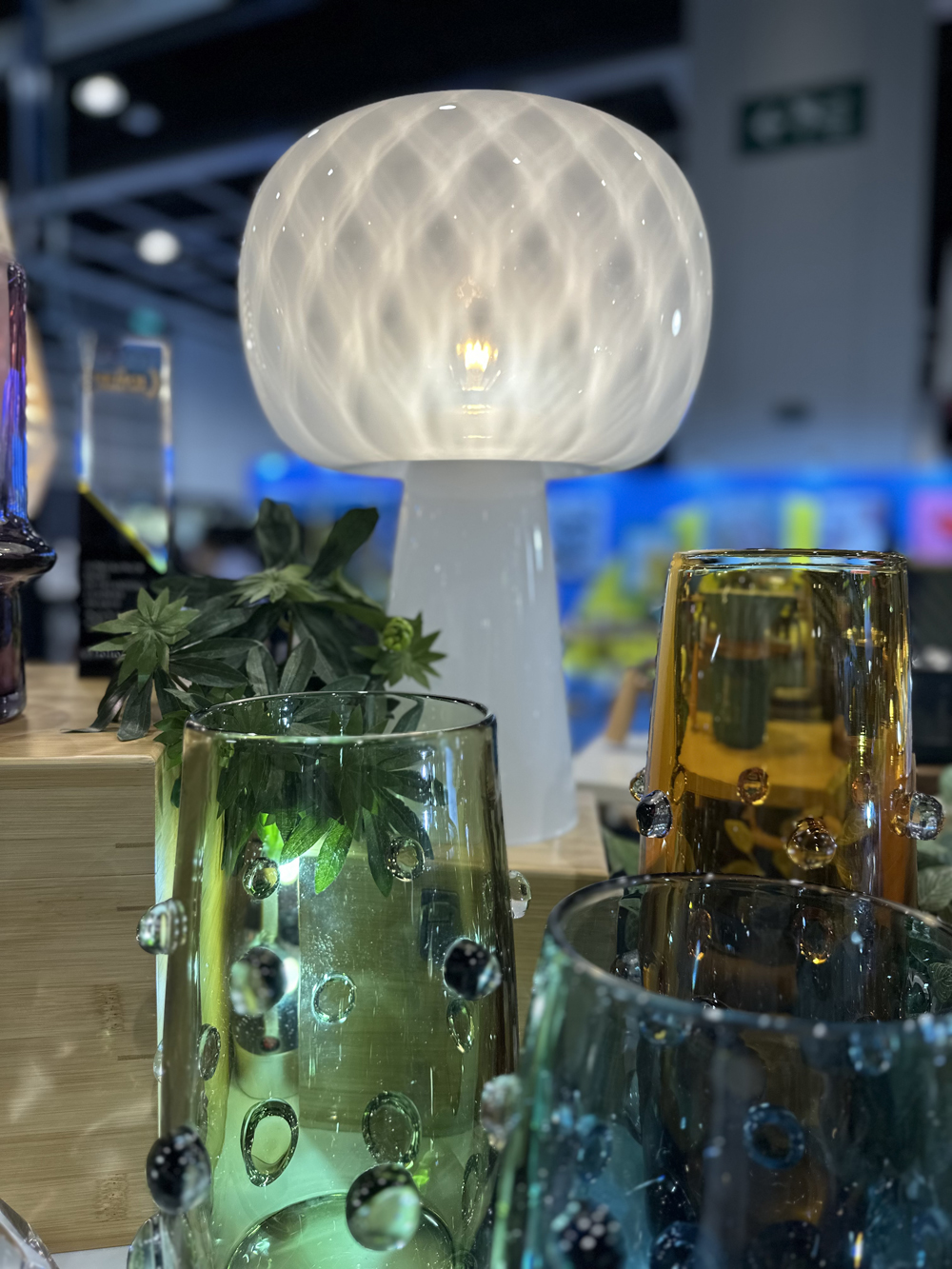 AEfolio's display at the Cultural & Creative Corner, HKDTC Home InStyle show.
The event took place in a cultural hub of exhibition, the HKCEC (Hong Kong Convention and Exhibition Centre), giving AEfolio the opportunity to make an impression with stunning displays for our products. Our booth displayed an impressive range of our collection, including glassware, decorative pieces, and vases. Our products were intricate, colorful, and unique, leaving visitors in awe of the beauty of the exquisite works of art.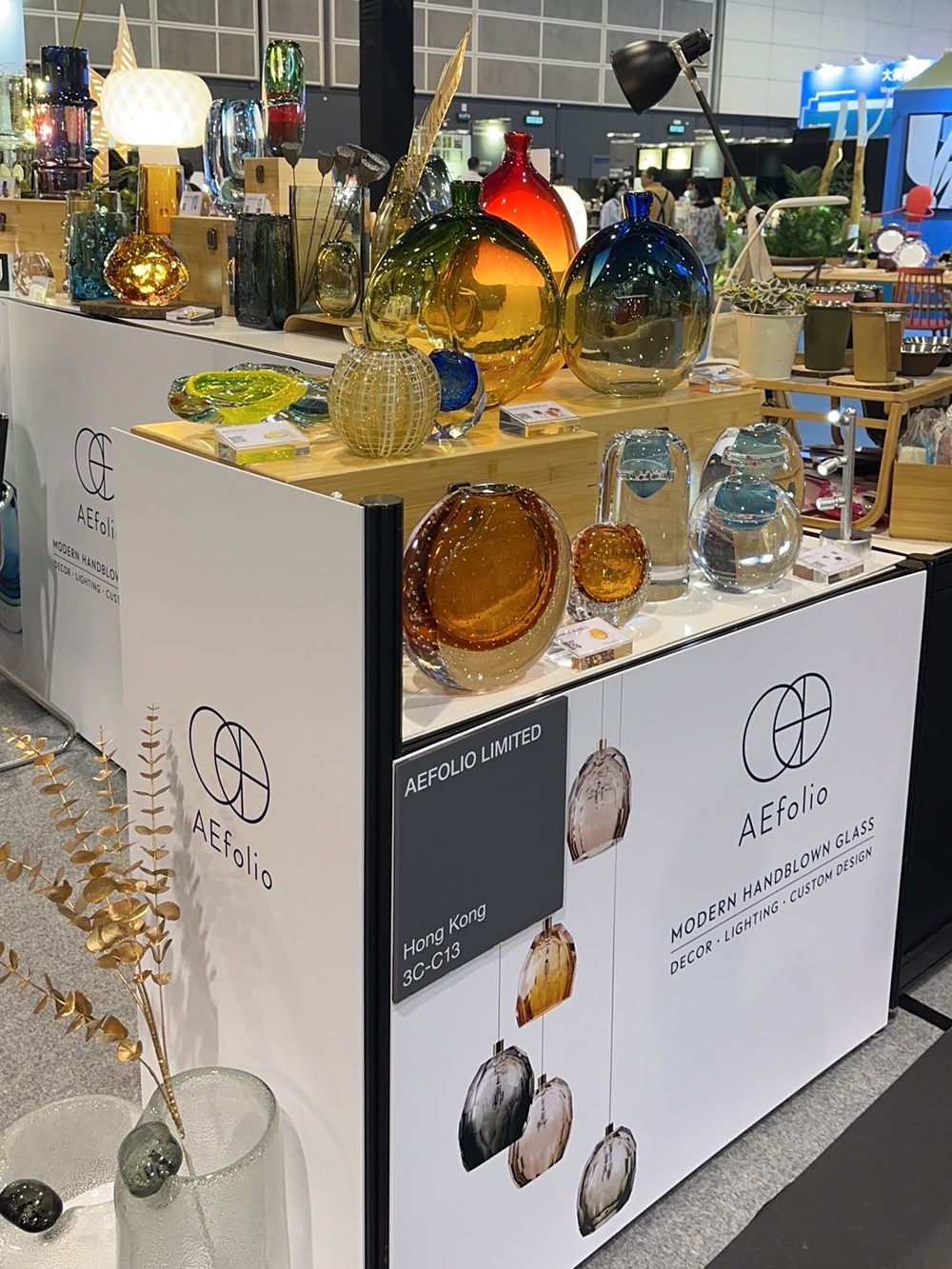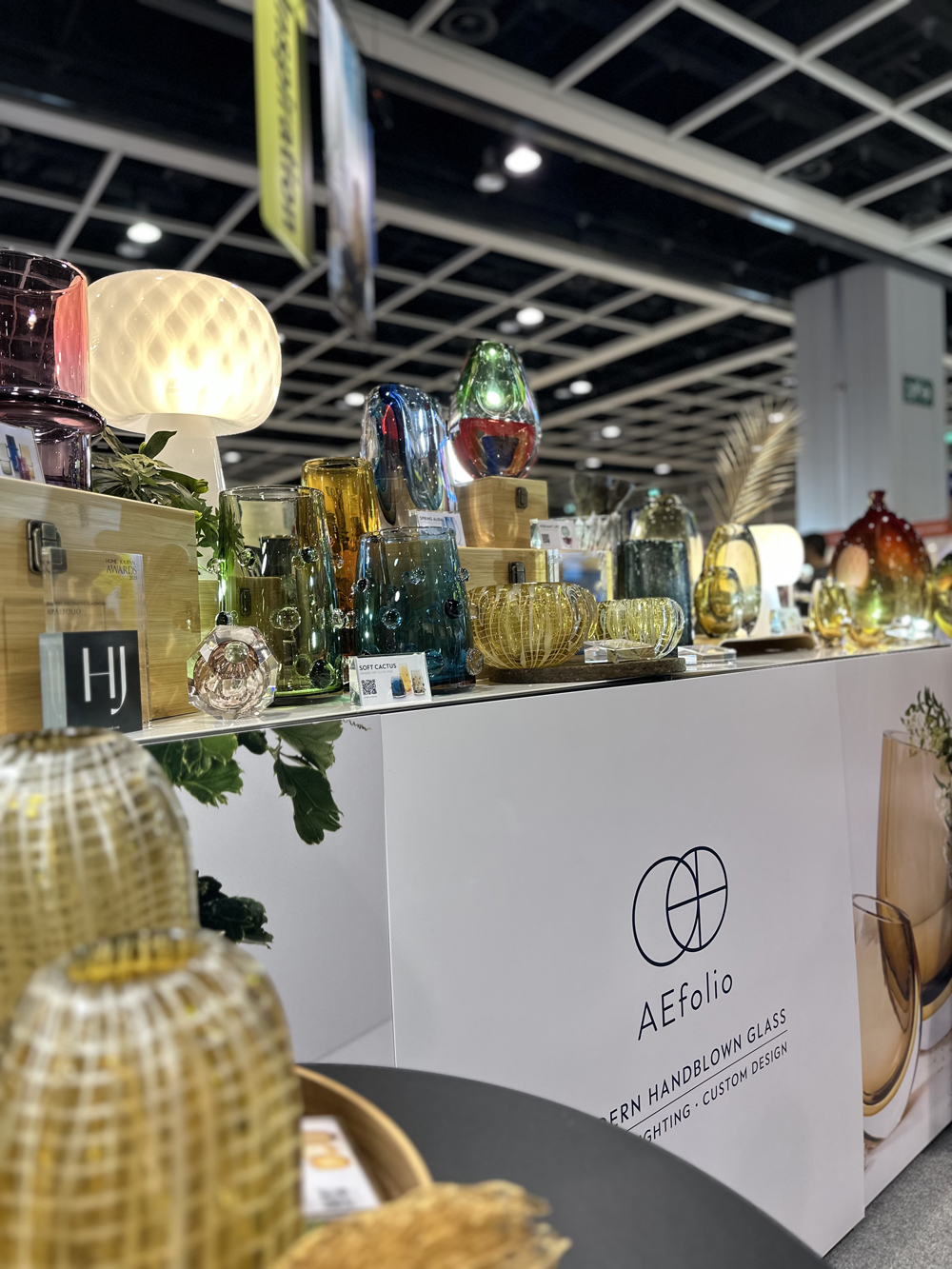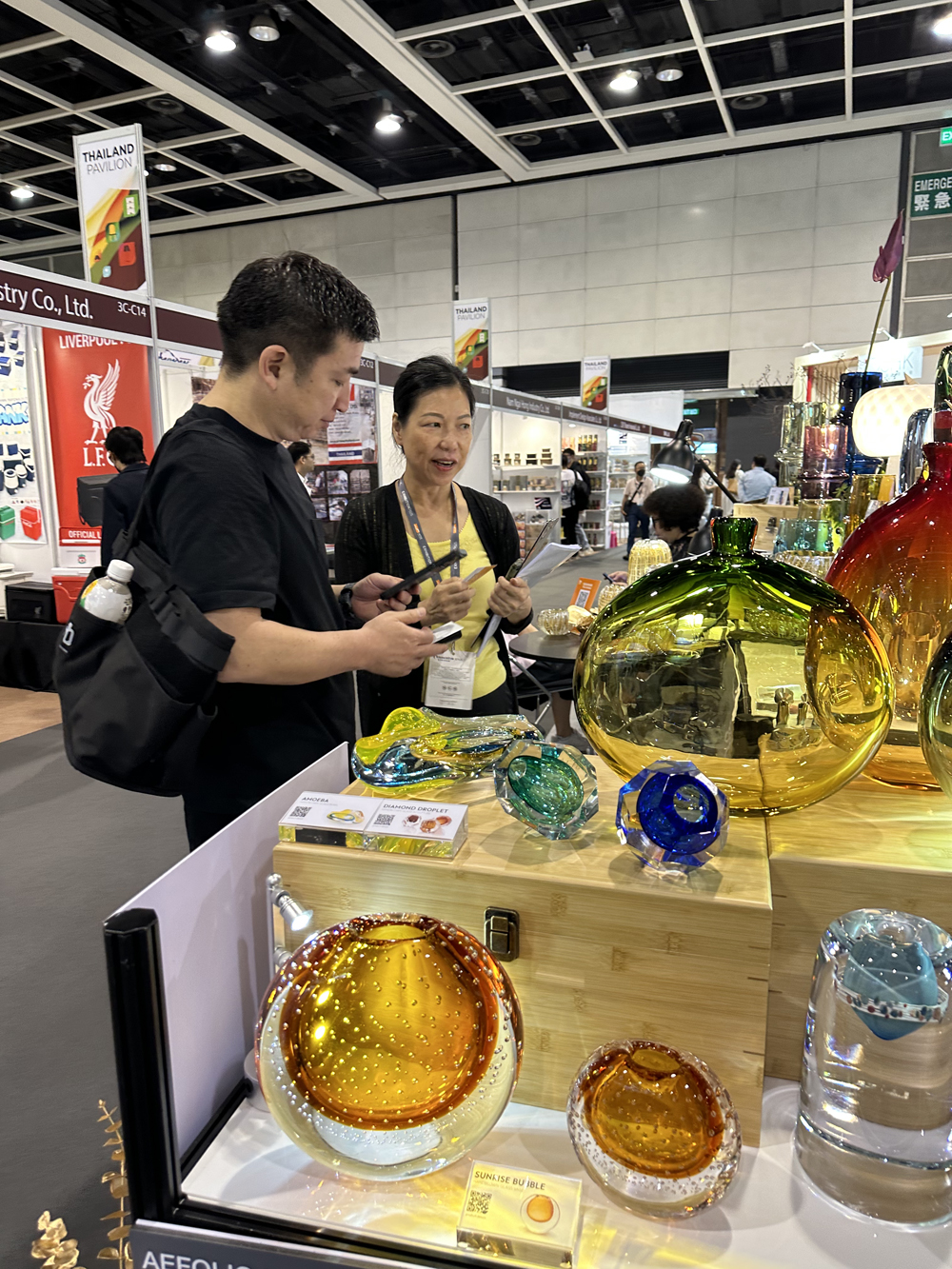 AEfolio's booth at the HKTDC InStyle show.
Our founder and chief designer gave a captivating talk to the visitors and buyers, sharing her passion for creating handcrafted glassware. The talk centered around the artistic vision behind the glass pieces – from the inspiration behind the designs to the process of creating them – igniting curiosity about the world of handblown glass art in Hong Kong.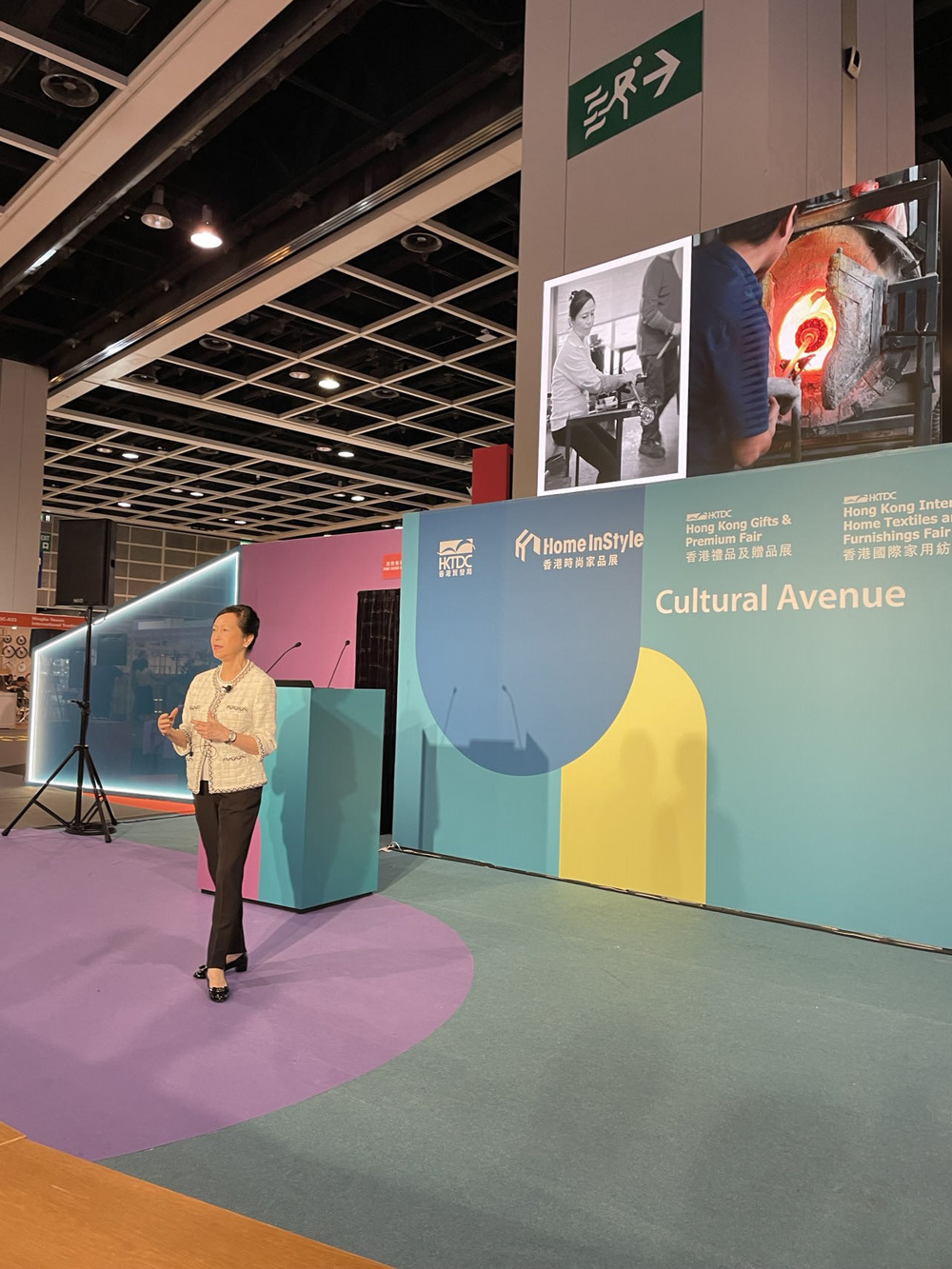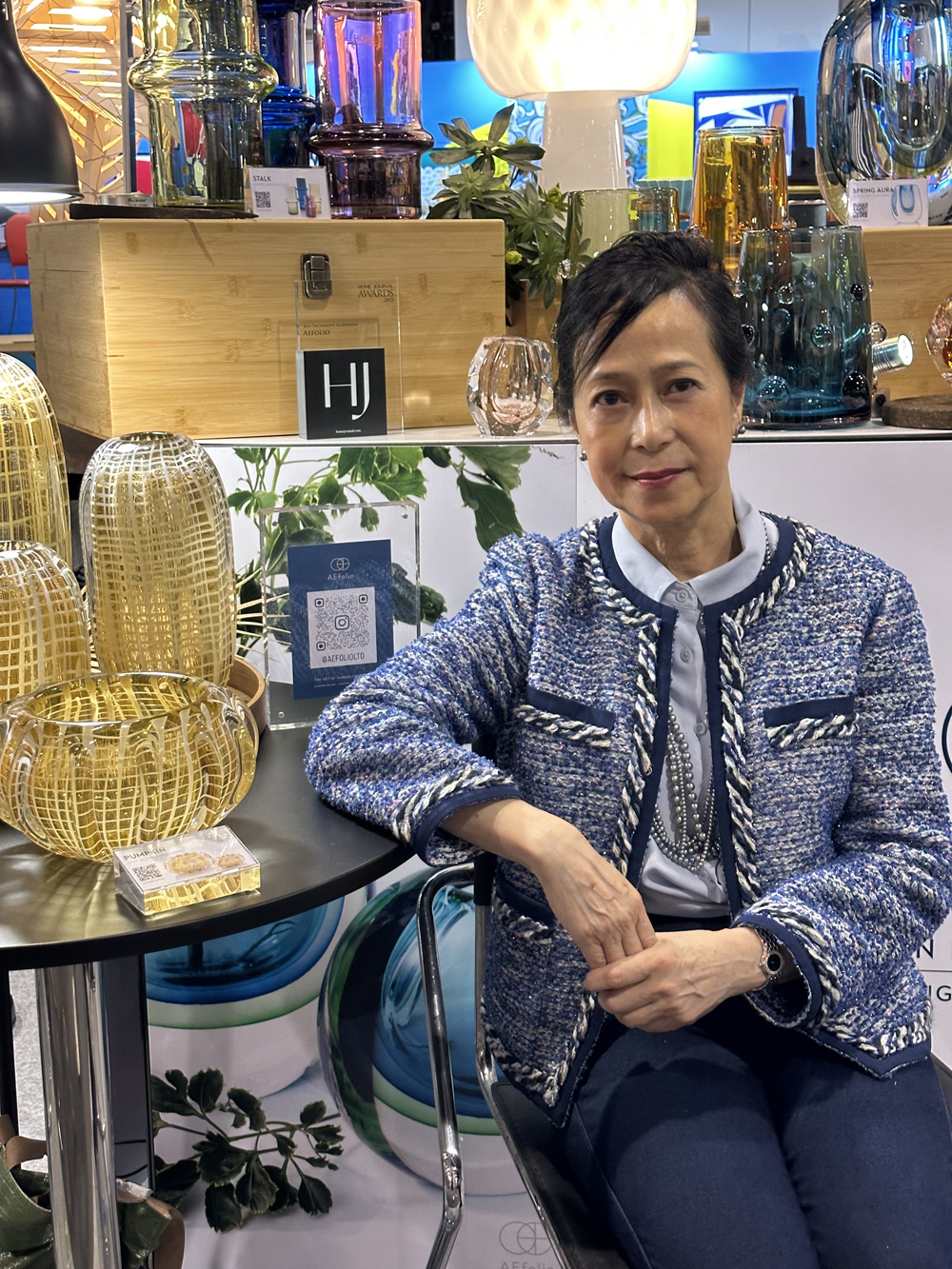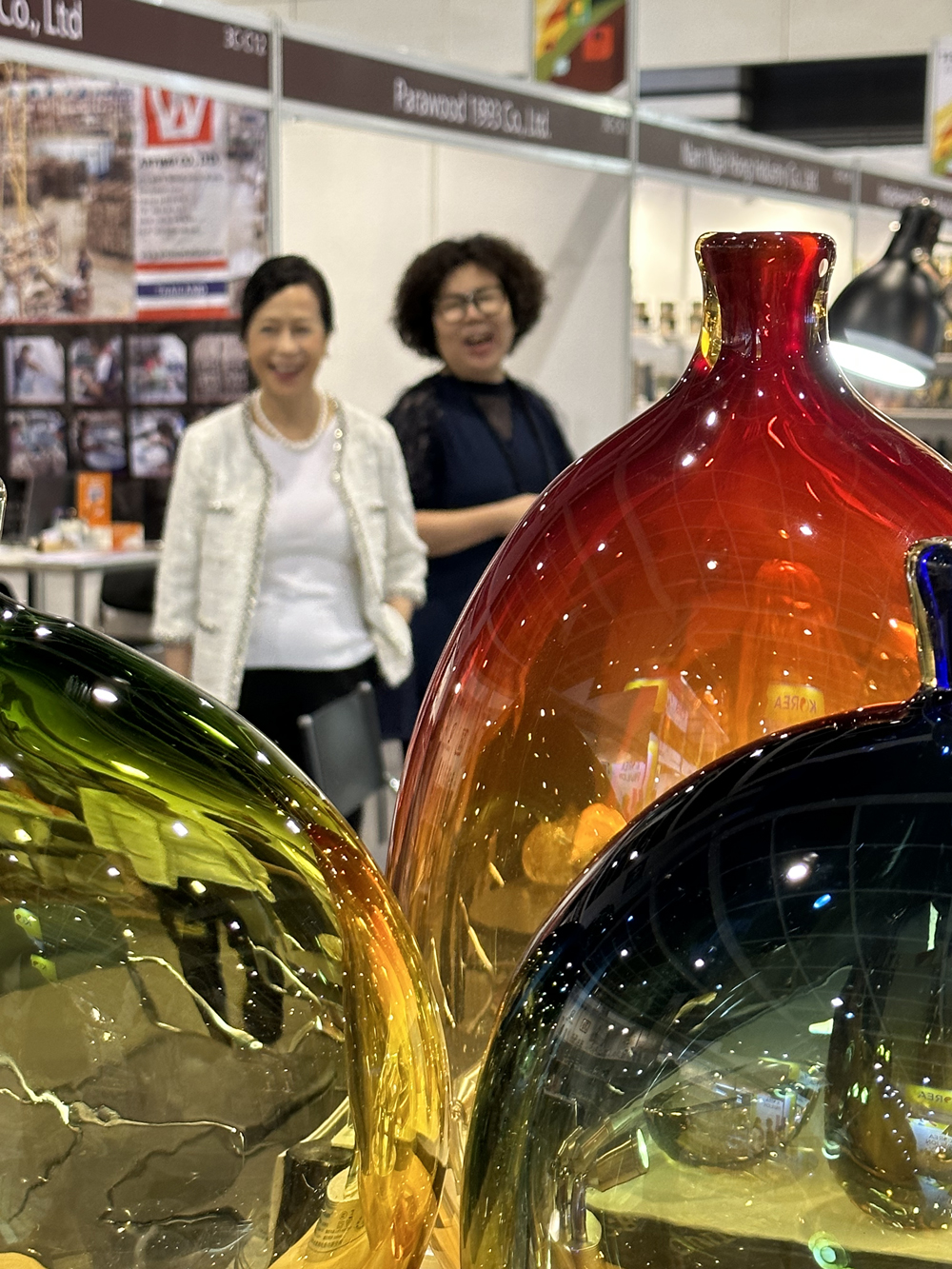 Founder and artist Eveline Ko sharing her story, vision and philosophy.
The show was a wonderful opportunity for AEfolio to meet with overseas press media, allowing us to share our story and unique creations. The media expressed admiration for the level of expertise, creativity, and durability put into each piece and were keen to feature our brand and products in their publications.
For AEfolio's team, the event was an opportunity to connect with potential partners and buyers from around the globe. The success of the trade show resulted in numerous orders for AEfolio's products, and we are all excited about the prospect of working with such a dynamic and innovative company.
This AEfolio tradeshow was a resounding success, providing the company with the perfect platform to showcase our exquisite offerings. The opportunity to meet with international buyers and media outlets and show our brand and products in the cultural hub was hugely beneficial. The event allowed potential customers, prospects, and partners to see firsthand the unparalleled quality and creativity that goes into AEfolio's glassware. There's no doubt that the success of the trade show will serve as a catalyst for our continued growth and expansion into the global market.
We would like to thank HKTDC for their continued support and are grateful to have connected with so many wonderful attendees during the show.
video clip of the AEfolio booth
video clip of Eveline Ko's presentation